An extended gameplay trailer from a never-released METALLICA video game which was in development years ago — long before Guitar Hero: Metallica — has been released by PtoPOnline.com.
The gameplay demo seen in the video is from an early, incomplete version of the game for PS2, which was called Damage Inc. and was going to be a vehicular combat game with a Twisted Metal vibe. It was also in the works for Xbox and PC.
The original trailer for Damage Inc. was made available during the release campaign for METALLICA's 2003 album "St. Anger", with the game set for launch in 2005.
Back in 2011, artist Calum Alexander Watt revealed some concept art he had created for the project. Now gameplay scenes have been revealed from the only level that was ever created.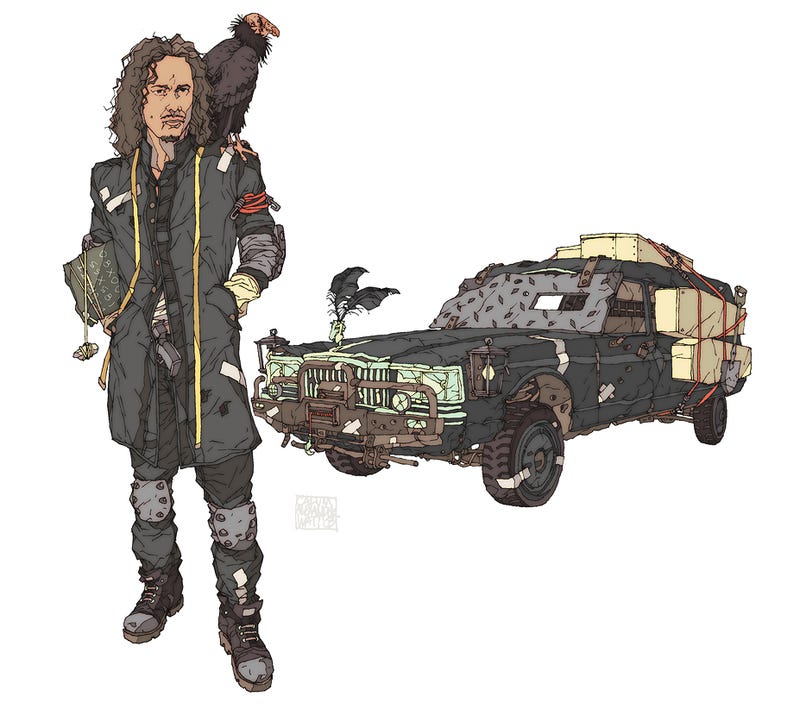 In the PtoPOnline.com video below, researcher and archivist Andrew Borman says: "The game was to be a post-apocalyptic action adventure game. No gameplay had been revealed at all.
"It was being developed for PS2, Xbox and PC. 'Mad Max', 'Blade Runner' and 'Waterworld' were just some of the visual influences.
"At the heart of the game is vehicular combat. There are a few base model vehicles in the game, each customised with different weapons and armour.
"Where Damage Inc. varies from other titles in the genre is that you weren't locked into the vehicle based on the character you chose. Instead, you could hop out of your car and take over other cars that are just sitting idly by."